Flex C Series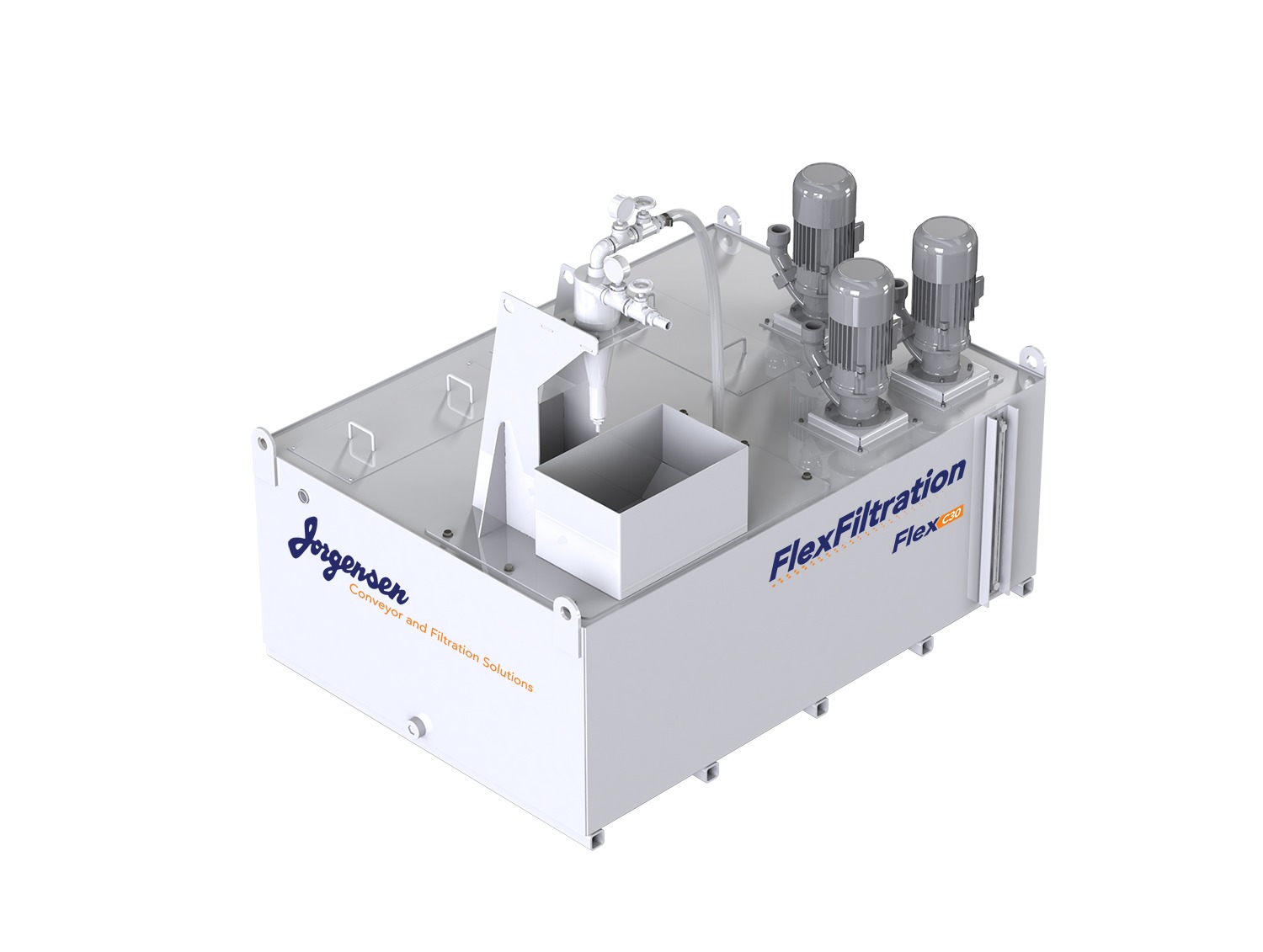 Modular Cyclonic Filtration Systems
The Flex C line of FlexFiltration features a cyclonic filter as the primary filtration for the system. This cost-effective system, composed of pre-engineered modules, ensures fast, easy, and flexible filtration.
The hydrocyclone filter features no disposable media, making it environmentally and economically friendly. Centrifugal force separates solid particles from coolant as they swirl within the chamber. This system efficiently removes fine chips and grinding sludge to achieve coolant clarity down to 10 microns or less. Single cyclonic filters handle flow rates up to 300 LPM.
Flex C tanks come in 3 standard sizes based on volume and components required. Other tank sizes or low-profile options can be designed upon request. Additionally, hydrocyclone filters come in a variety of sizes to fit the volume and desired coolant clarity.
Multiple feature configurations allow Flex C to handle nearly any application. This filtration system works especially well in applications involving materials including cast iron, steel and aluminum.
Pictured Above: Flex C30