PermaClean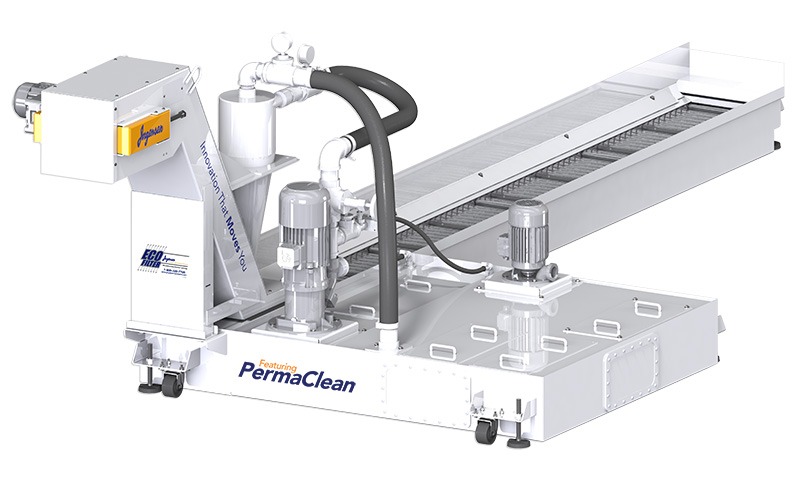 Virtually Maintenance Free Coolant Tank
The new PermaClean filtration option eliminates sludge build up by adding agitation to the coolant collection and/or holding tank. Eductor nozzles keep coolant in motion, suspending chip particulates and preventing them from settling. Coolant tanks equipped with PermaClean are virtually maintenance free and significantly reduce the labor required for frequent tank cleaning. Additionally, when combined with cyclonic filtration, the system can be nearly maintenance free.
PermaClean seamlessly incorporates into Jorgensen's multi-step filtration systems; these can include the EcoFilter conveyor with filter cell, additional filtration options and fine filtration for high-pressure applications. In addition, adding the PermaClean option to any Jorgensen coolant tank helps improve tank cleanliness and performance.
Happy Tank = Happy Bank!