Vacuum Media Filters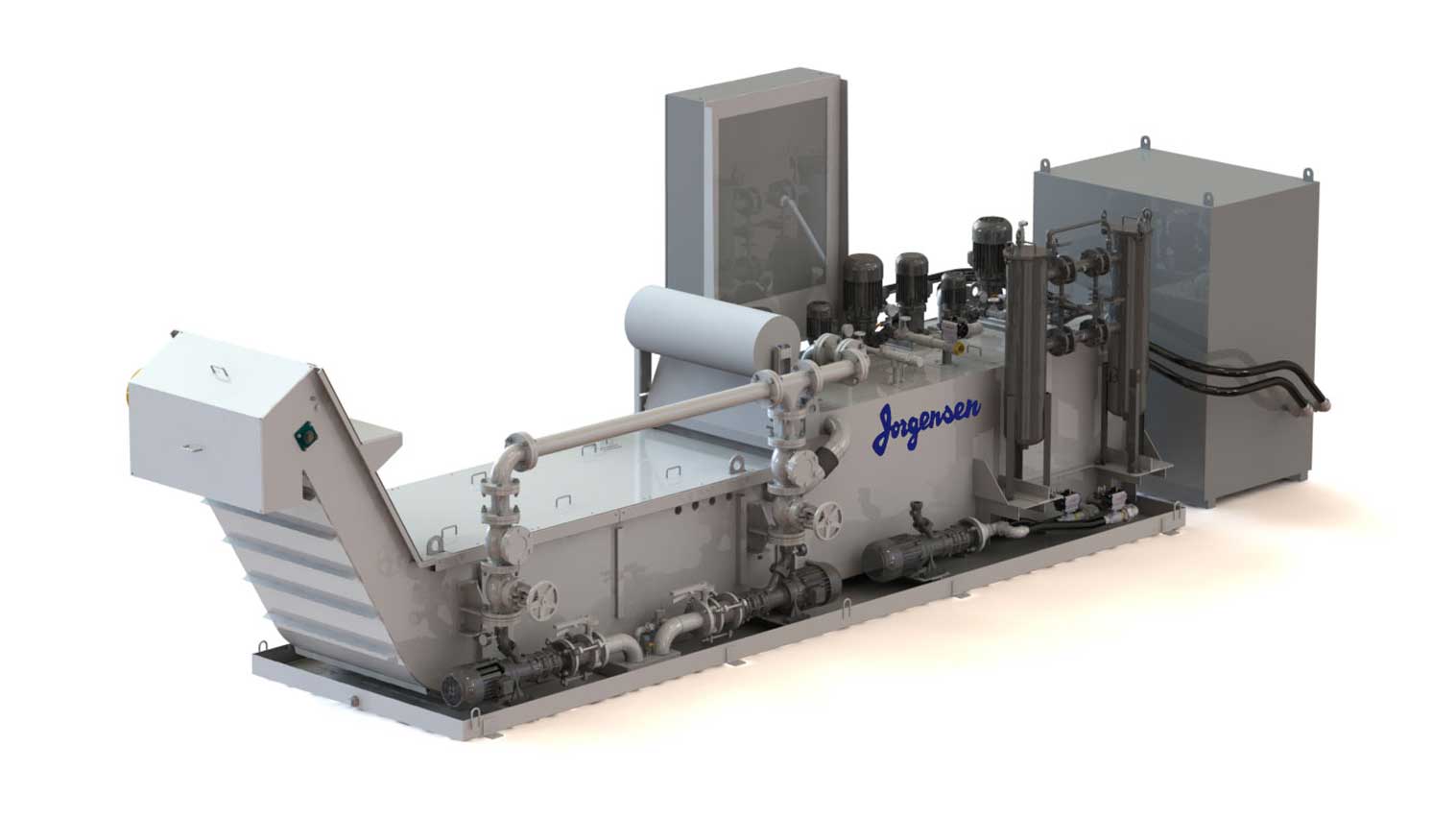 Disposable Non-Woven Media Filtration
Vacuum roll media filter systems remove composite fines, metal chip fines, or grinding swarf to achieve coolant clarity of 25 microns or less. They excel in high coolant flow rates, over 100 gpm and in applications machining carbon fiber as used in aerospace industry applications. All Jorgensen vacuum media filters are fabricated with modular filter and tank components for a custom fit and filtration requirement.
Deep filter cakes provide efficient removal of fine chips, grinding sludge, and swarf for cost saving coolant use. In cases where ultra-clean coolant is required (high pressure/through spindle), a designated pump transfers the clean coolant through bag filters and into a separate section of the tank with clarity down of 10 microns or less.
Additionally, vacuum media filters work well as primary or secondary filtration. Options such as chillers, tramp oil skimmers, and high-pressure pumps can be added to vacuum media filters in complete FlexFiltration systems.