Single Shaft Shredder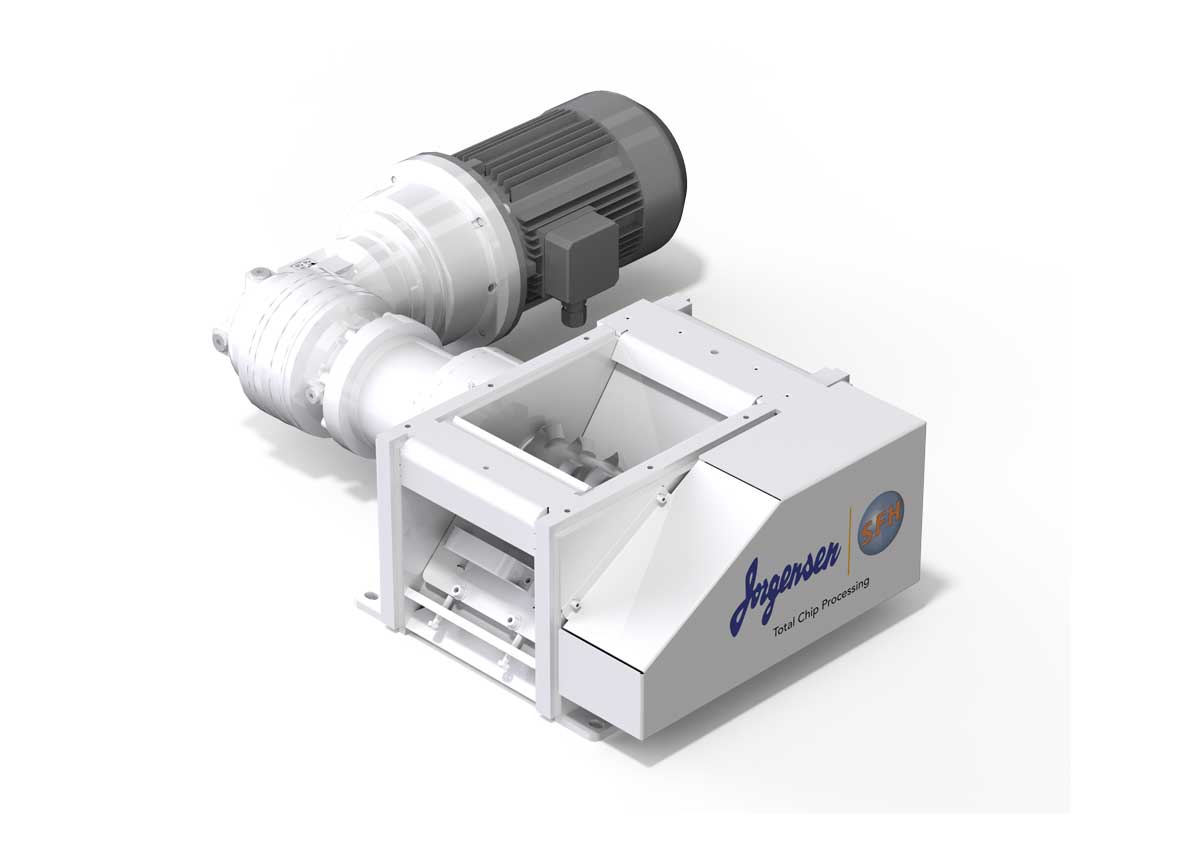 Shredding is often a necessary phase to ensure the performances and the lifetime of the chips disposal systems, especially before centrifuging or briquetting. Jorgensen/SFH shredders are built to fit your material and desired chip output. Shredders are equipped with removable steel blades arranged on a splined shaft. Combs on the shredders frame guide the chips while multiple rotating blades cut them to the desired size.
3 Single shaft shredder sizes available BCE-200, BCE-400 and BCE-600Volume output varies by application.
Range of 20-500 kg/hr. for aluminum chips
Assembly driven by a gear motor reducer decreases speed and increase torque
Hardened steel screen plate underneath the shaft ensures shredded chips are within a given size
Sustainable economic benefits
Smaller chips result in a higher density of scrap metal leaving your facility. Fewer truckloads are needed to transport scrap metal out, resulting in lower labor and fuel costs. Finely shredded or briquetted chips have a higher market value per volume of recycled chips and comply well with most regional environmental requirements.
Single shaft shredders are equipped with removable steel blades arranged on a splined shaft. The assembly is driven by a gear motor reducer designed to decrease the speed and increase the torque. On the shredder's frame, combs are fixed for cutting the chips during the rotation of the multiple blades. A hardened steel panel with sized holes is installed underneath the shaft to grade the crushed chips. Contact us for more details.
Advantages:
Space saving
Robust and simple construction Simple maintenance
Rapid return in investment
Allows to densify the chips