Double Shaft Shredders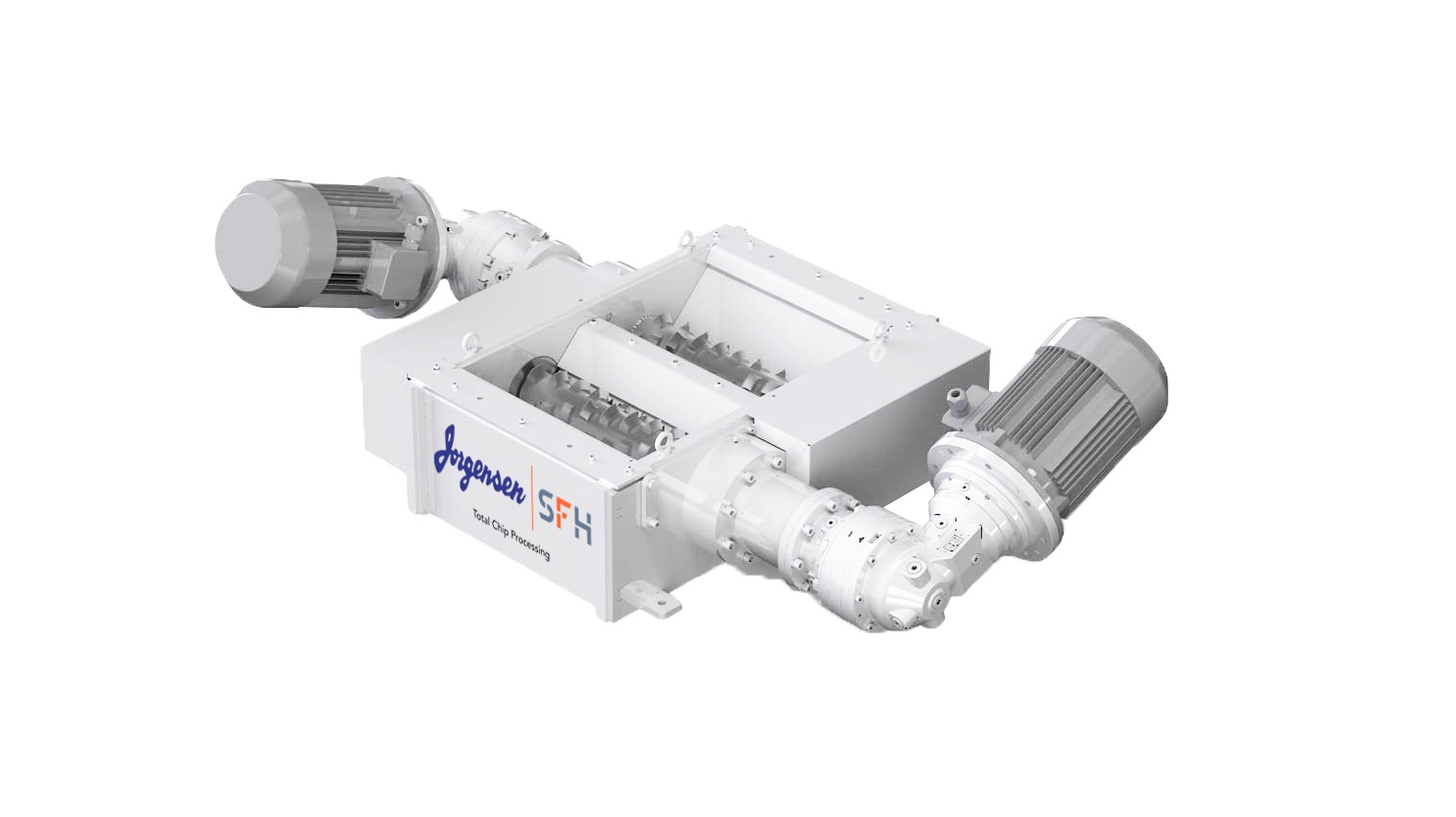 Double Shaft Shredders for Total Chip Processing
Double shredders provide space savings and chip reduction in a variety of materials from aluminum, magnesium, copper, brass, steel and other metals. They efficiently reduce chip volume to decrease transportation costs and increase recycling opportunities.
Shredders are highly effective in reducing the volume of metal chips and preparing them for further processing. Double shaft shredders fit to existing chip conveyors or are mountable on existing chip bins. Calibration screen plates or rotating sieves determine shredded discharge size.
Jorgensen offers two double shaft shredder options to best fit the application needs. The DBCE400 handles up to 355lb/h of aluminum, 530lb/h of steel. The DBCE600 handles up to 1325lb/h of aluminum, 1985lb/h of steel. All models have a variety of options to choose from and offer up to 90% reduction in chip volume. Single shaft shredders are also available.
Additionally, this product can be combined with Jorgensen and SFH's other chip processing equipment to provide a complete chip handling system.