Single Chip Wringers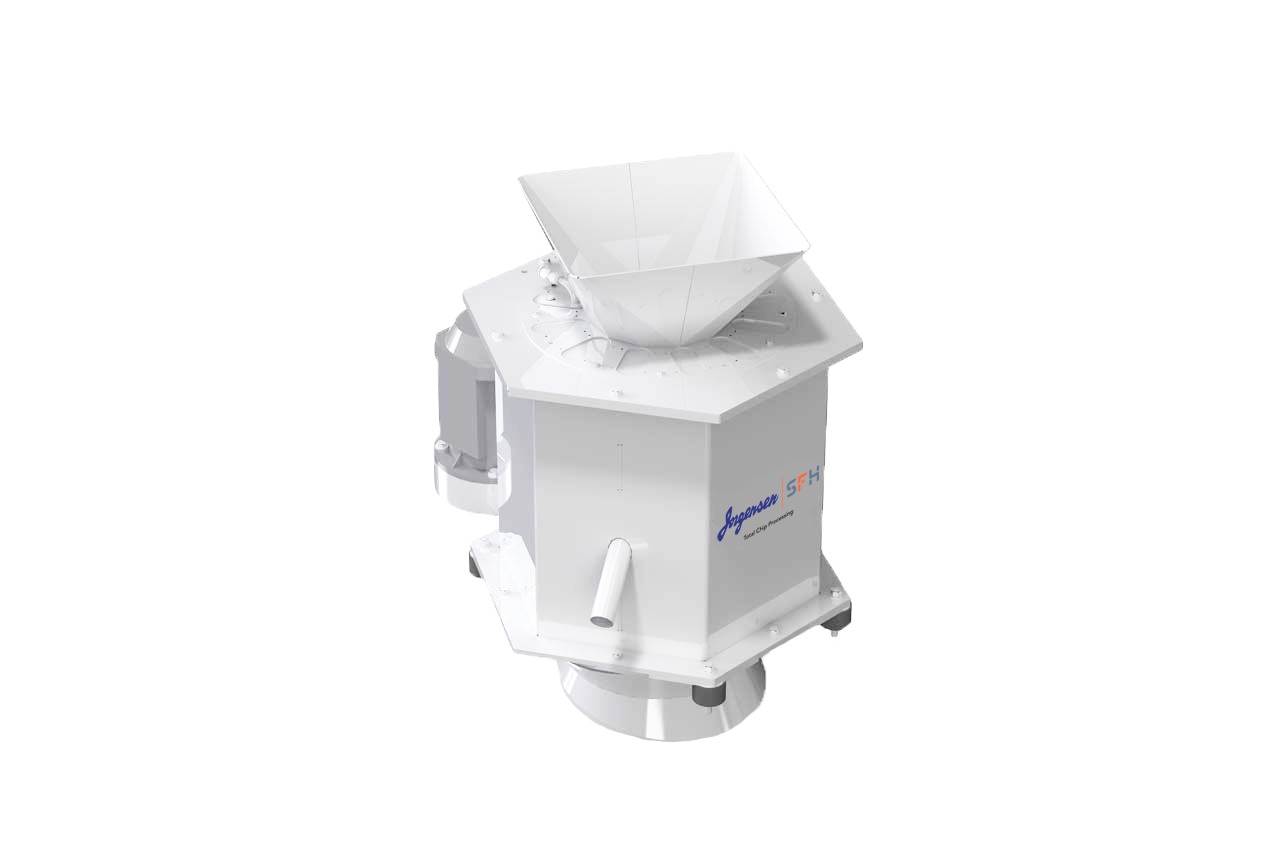 Single Centrifuge for Total Chip Processing
Continuous flow centrifuges provide optimal extraction of residual coolants and oils from chips using centrifugal force.
Incorporating a centrifuge into your chip processing system aids in the reuse and recycling of scrap metal, coolant, and other cutting fluids. All Jorgensen and SFH centrifuges are designed for continuous use and low maintenence. Automatic cleaning, via a compressed air system, to eliminate blockages in the bowl slots is optional to further reduce maintenence.
Single centrifuges provide moisture reduction and coolant/oil reclamation in a variety of difficult applications including aluminum, magnesium, copper, brass, steel and other metals. Additionally, this product can be combined with Jorgensen and SFH's other chip processing equipment to provide a complete chip handling system.
Jorgensen offers two single wringer options. The ES500 handles up to 660 lb/h, and the ESD1000 handles up to 1653 lb/h Both models dry chips to a moisture content of 4% or less.