Centrifuge Chip Wringer-Single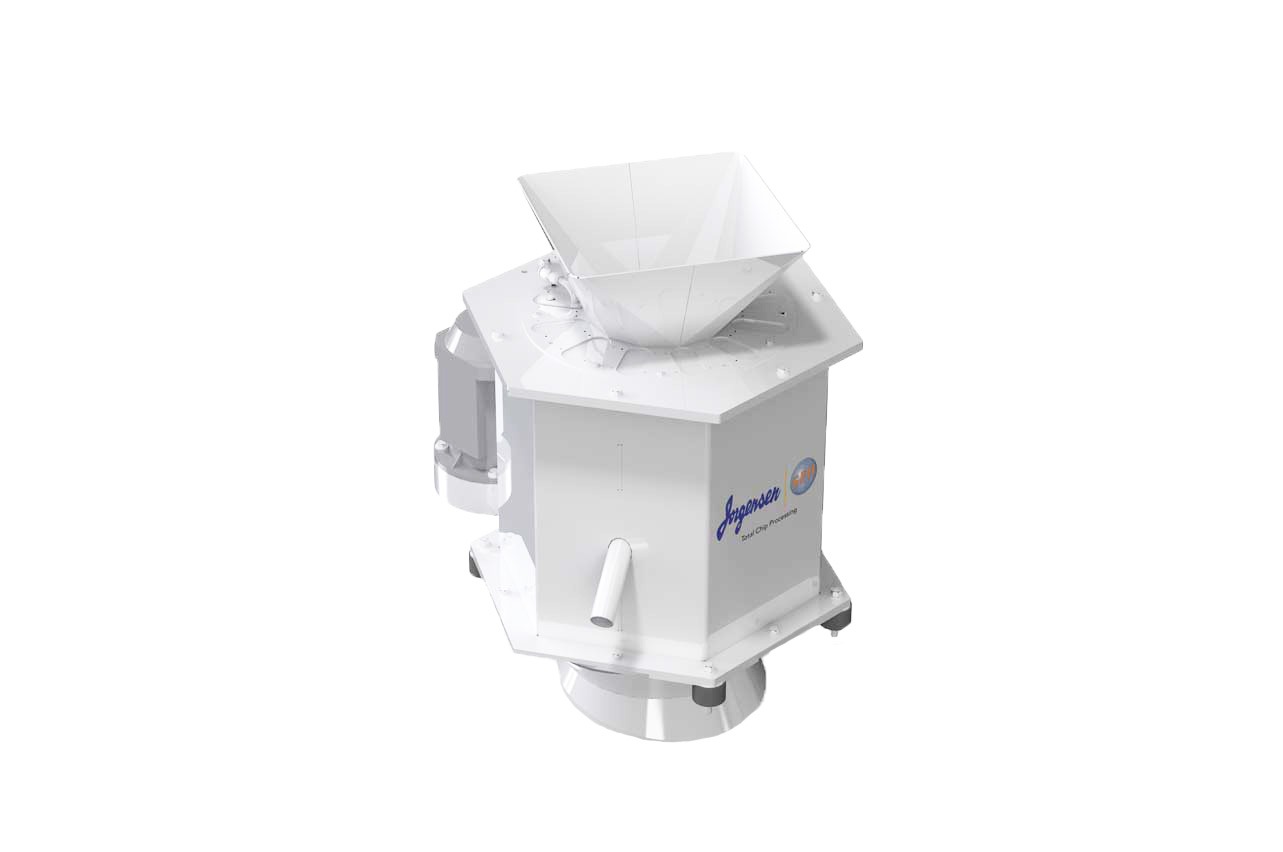 Jorgensen /SFH centrifuge chip wringers allow for optimal extraction of residual coolants/oil. As small metal chips are continuously fed into the centrifuge hopper, centrifugal force within the spinning drum separates coolant and oil from the chips. Chips are pulled up the bowl and are ejected via the wringer housing, while any moisture exits through slots. Chip centrifuges can be used on their own or as part of a compact swarf processing system.
Two single wringer models available to best fit individual needs
Volumes ranging 50-750 kg/hr
Residual humidity level reduced to as low as .5%.
Oil or coolant recovery allows for reuse
Incorporating a centrifuge into your chip processing system aids in the reuse of scrap metal, coolant, and other cutting lubricants. Centrifuge systems can incorporate a feeding conveyor, shredder, or briquetting unit. Extraction performance and volume vary by product model, material, and lubricant used. Contact us for a personalized estimate.
Advantages:
Removes moisture from your chip
Designed for continuous, automatic use
Very low operating costs, compact, low maintenance
Optional: Automatic cleaning by compressed air