Hinged Steel Belt Conveyors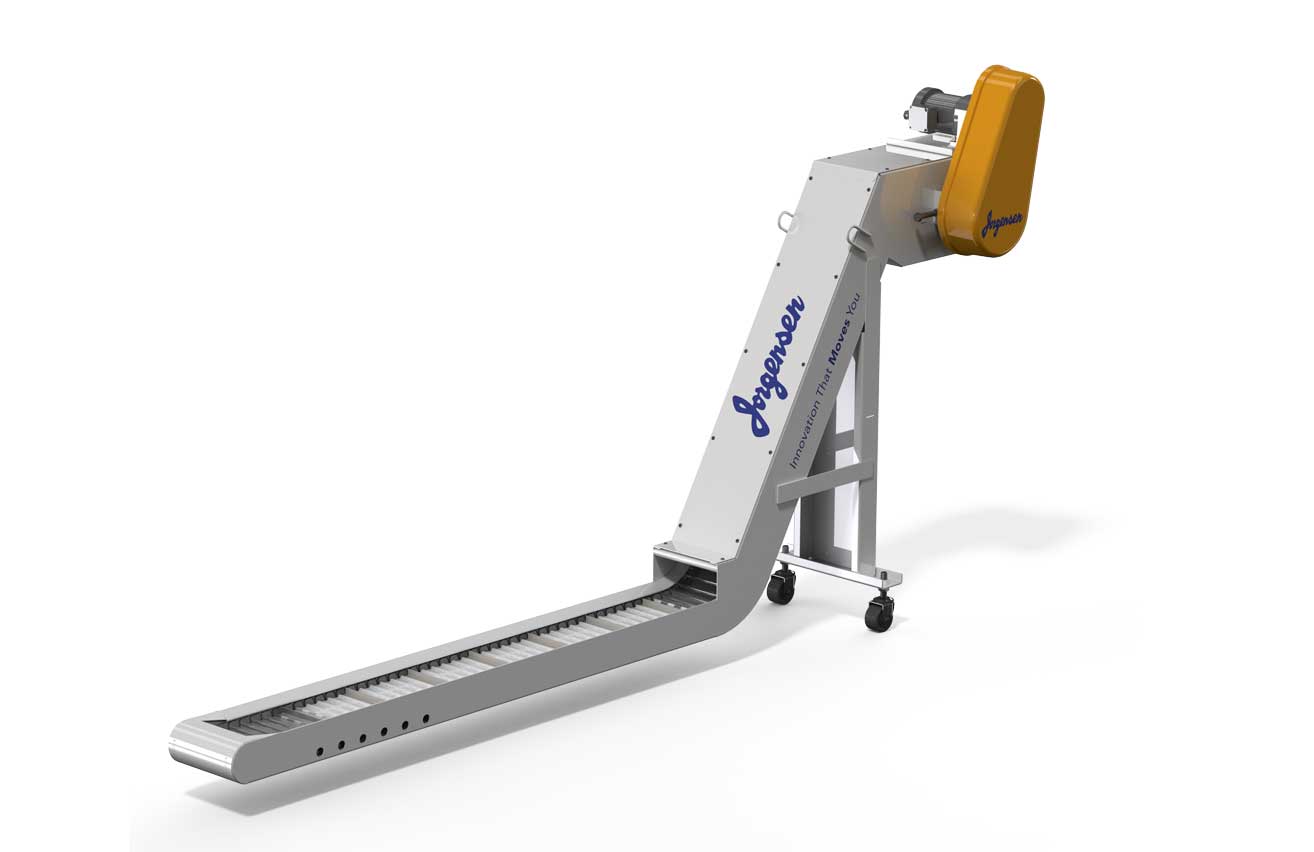 Custom Engineered Conveyors and Belting
Rugged, long wearing and low maintenance hinged steel belt conveyors have many options to choose from. Hinged steel belt conveyors efficiently move a wide variety of materials for metal working, material handling, chip removal, and scrap handling, and more.
Choose from pre-engineered designs for many machine tool brands, or create a custom design. Jorgensen's engineers carefully analyze the application to develop a hinged steel belt conveyor that meets the required chip type, volume, and coolant flow. This ensures a lasting solution and proper fit.
Add coolant reservoirs to the conveyor system for machine tool applications involving cutting oil and coolant. Many hinged steel belt conveyors are also made EcoFilter® ready or can be combined with coolant filtration systems. Steel conveyor belt pitch sizes include 1.5″, 2.5", 4″, 6″ and 9″.