Integrated Conveyor/Filtration Solutions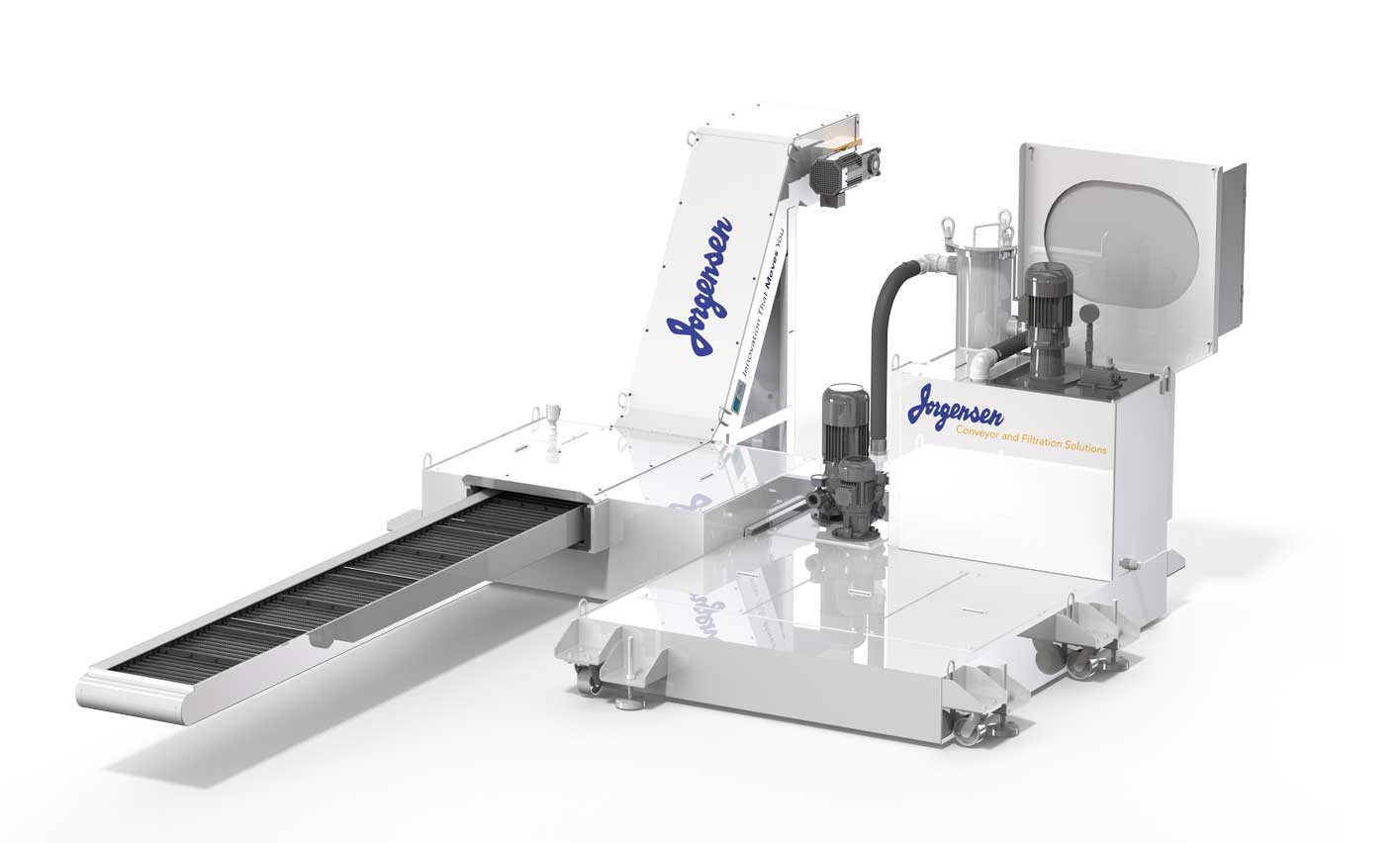 Chip Removal and Coolant Filtration Systems
Combine chip removal and coolant filtration to create value from CNC machine tool wastes. Our engineers will work with you to create conveyor and coolant filtration systems to utilize the space available and reduce maintenance costs. Chip and coolant management systems utilize a wide variety of filter and conveyor types to maximize efficiency.
Conveyor types and options vary based on chip type, volume, and coolant flow rate. Options are available for scrap metal ranging from long stringers and nested chips to fine particles and grinding sludge. Filtration options are chosen based on coolant type and desired micron clarity. Options include cyclonic filtration, gravity media filtration, FlexForce high pressure systems, PermaClean, and more. All conveyor and filter products incorporate state of the art controls and sensors to optimize your custom coolant system's performance.
Further incorporating chip processing components such as shredders, wringers, and briquetters increases recycling value and reduces costs associated with metal waste removal. Contact us for a custom quote.