Single and Dual Stage Filterveyor® – Permanent Media Filter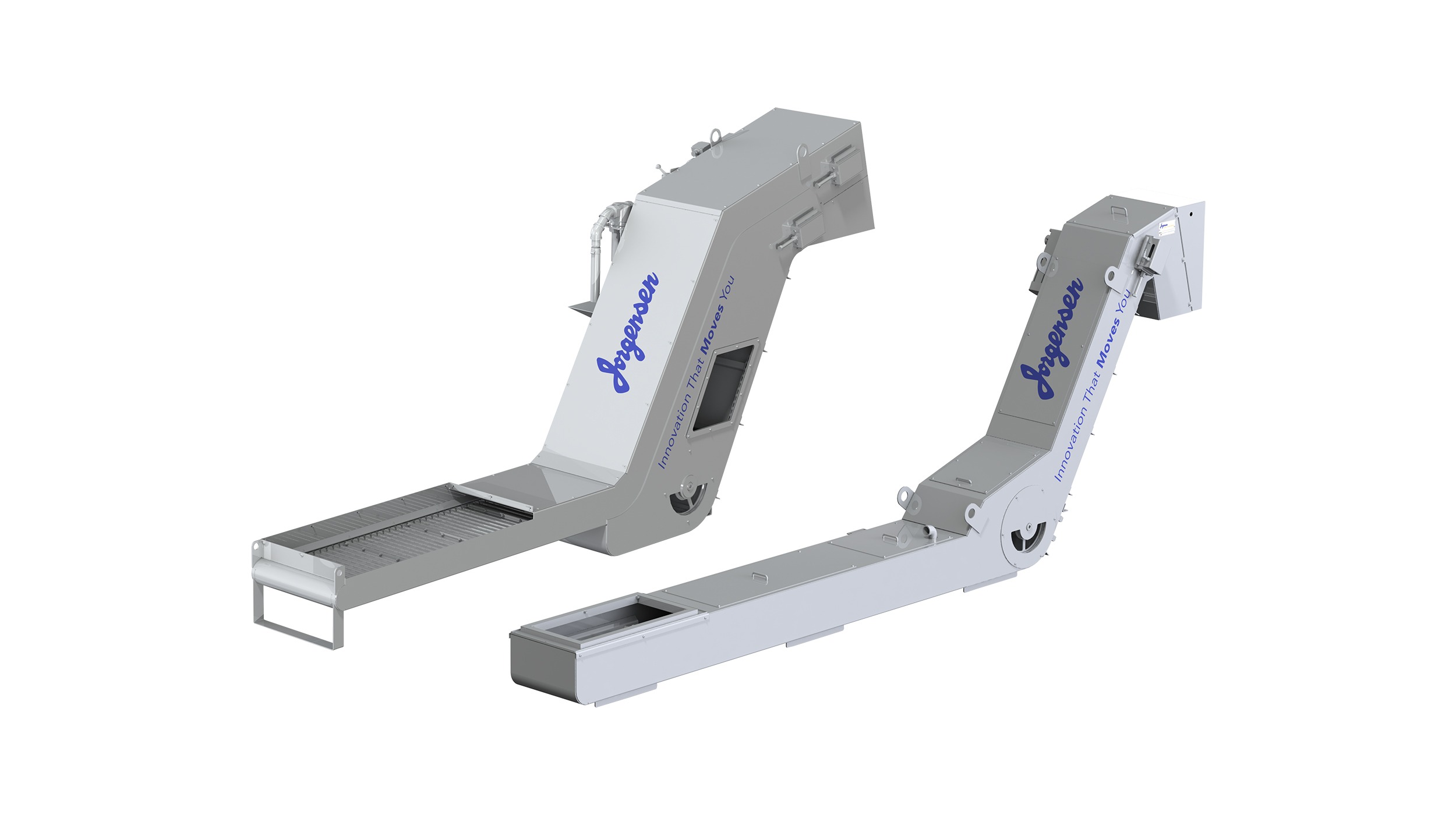 Filtering Conveyor with Permanent Drum Media
Single and dual stage Filterveyors effectively combine advanced chip removal and coolant filtration down to 50 microns nominal.
In the first stage of filtration, a hinged steel belt conveyor collects and discharges the mid to larger chips from dirty coolant. In the second stage, permanent filter media traps the fine chips and swarf inside a rotating drum. Fine chips and swarf from dirty coolant are captured on the inside of a rotating drum while an internal spray bar continuously cleans the drum filter. Then, drag flight conveyor cleats collect these chips and carry them out the discharge end. Clean coolant flows from the drum into a tank for reuse or recycling. Single stage Filterveyors work in a similar manner, but do not have the initial hinged steel belt.
These filter conveyors excel in applications handling very high chip volumes and are capable of providing filtration to multiple machines. The self-cleaning drum filter system allows for maintenance free operation, extended coolant life and less downtime. In addition, no consumables in the system helps users meet environmental standards and cost savings.
They efficiently manage multiple material types including fines, broken chips, bushy or stringy chips. Highly effective in applications managing steel, aluminum, brass and many other materials.