MunchMan®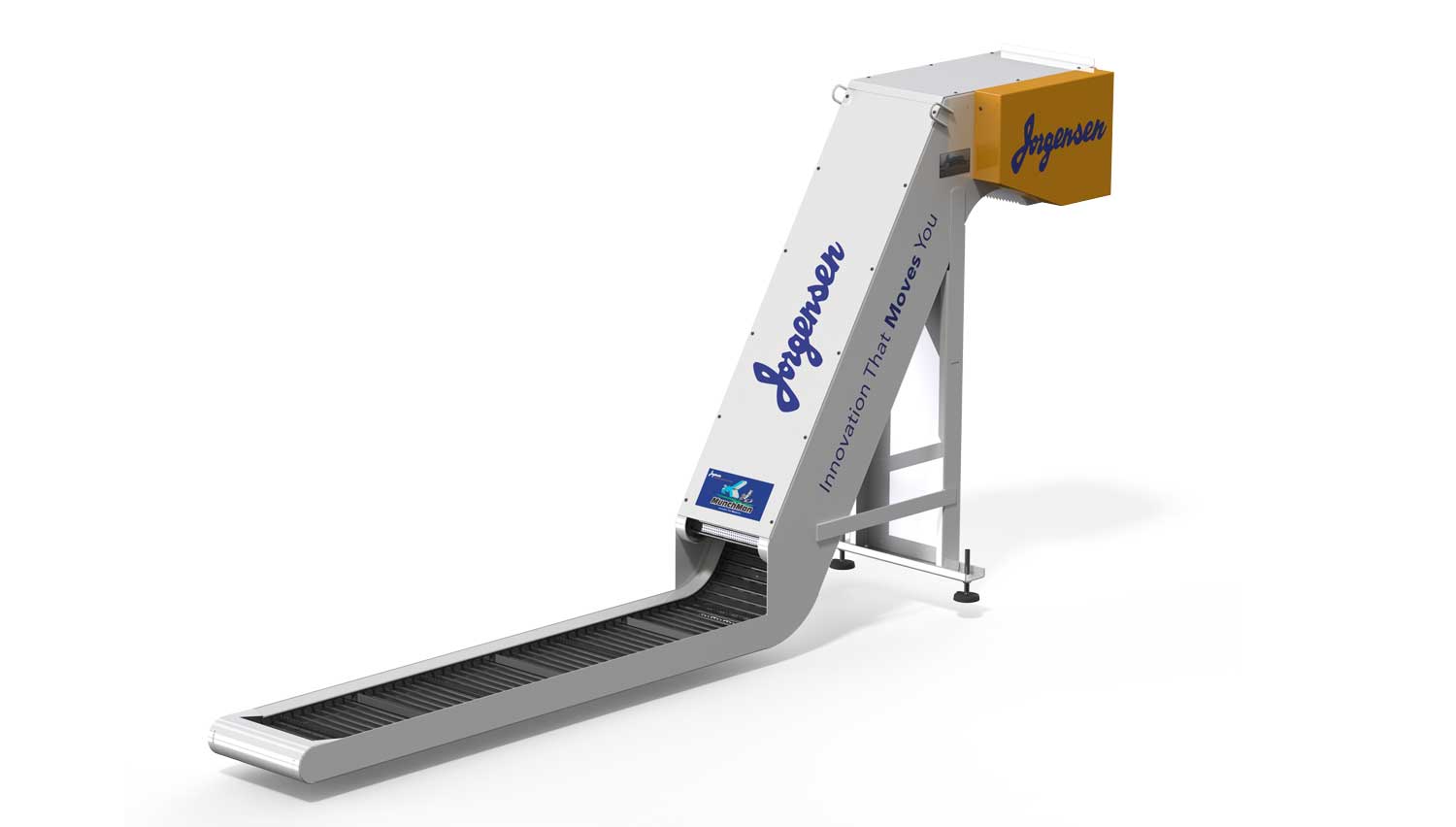 MunchMan® Hinged Steel Dual-Belt Conveyor
The MunchMan's unique stacked conveyor arrangement easily manages heavy chip loads of long stringy chips, and nested balls of chips that overwhelm standard chip conveyors. Ideally suited for turning and milling applications, MunchMan greatly reduces or eliminates conveyor jamming problems. This reduction in expensive machine tool downtime results in a fast return on your investment. 
Two hinged steel belts run in opposite directions to grab and hold chips as they are forced into the conveyor incline section. Then, serrated and inverted V cleats on both belts assist in carrying chips out the discharge end of conveyor. All conveyors are custom fabricated to your requirements to ensure proper fit with your machine. Customer chip samples are tested in our lab to ensure correct belt spacing.
The MunchMan features the ultimate in conveyor control functionality with UVS Ecologic® Control and JamManager™ performance. It is also compatible with Jorgensen filtration options such as EcoFilter® and PermaClean.