Central Conveyor Systems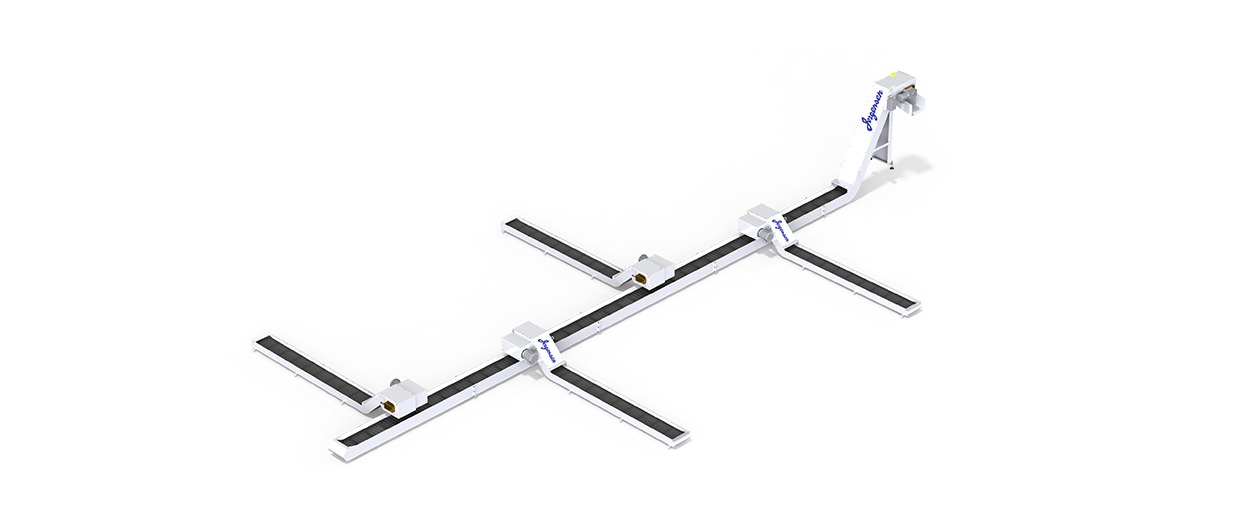 Central conveyor systems automate chip removal for an entire bay of machines or an entire machine shop. Central systems consist of multiple Jorgensen conveyors. They can also be incorporated into an already existent chip removal system. Jorgensen has the expertise to handle almost any application for conveyor, chip processing, and coolant filtration systems.
Contact us for more information or to discuss your application with our experienced staff.