FlexForce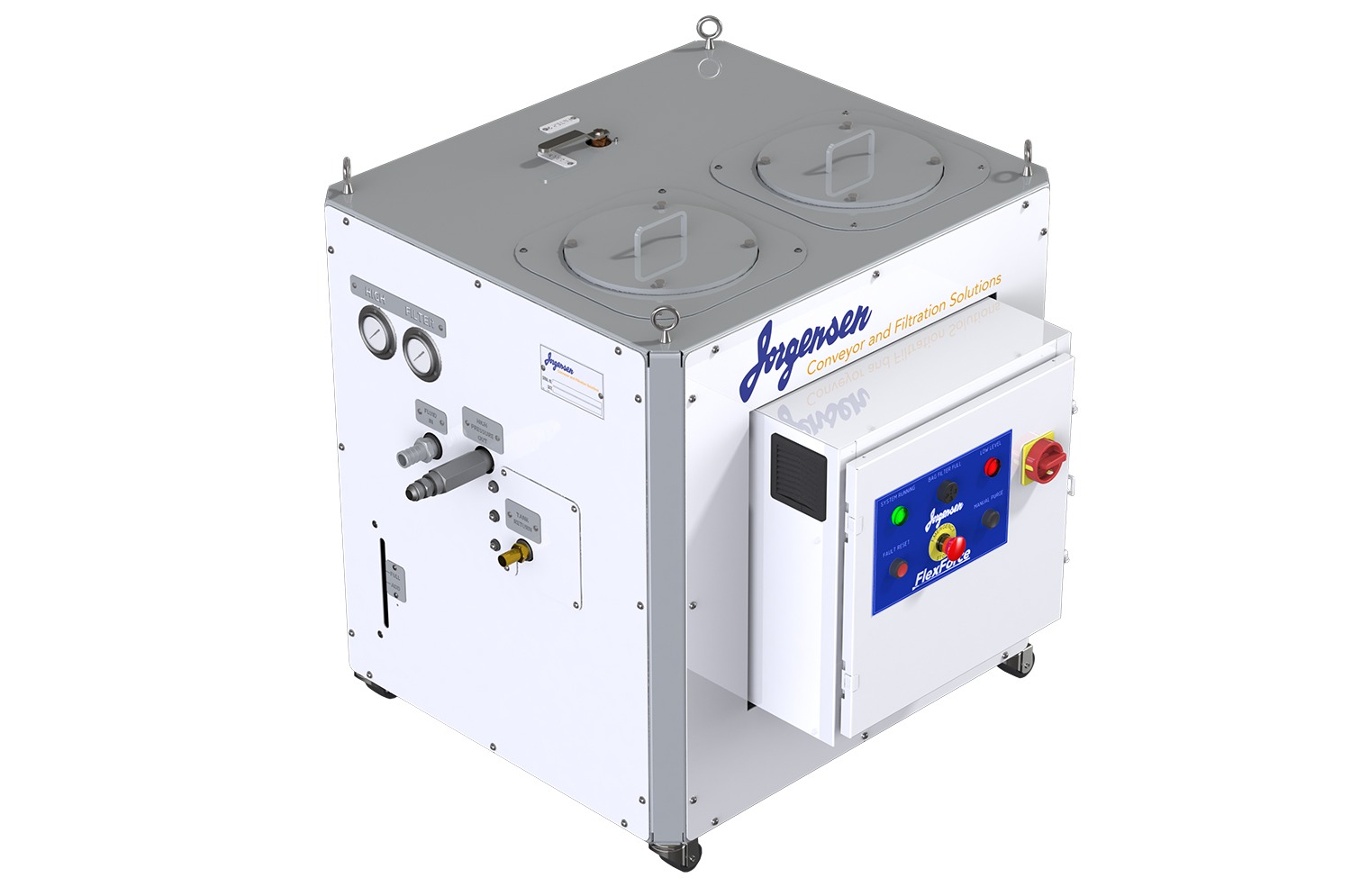 High-Pressure Coolant System
FlexForce is Jorgensen's high-pressure coolant system for through-spindle coolant (TSC) applications. It dramatically outperforms ordinary flood systems. The FlexForce increases productivity, improves part accuracy and surface finishes.
This high-pressure coolant system increases temperature stability resulting in faster, more consistent, and more accurate cuts. Available in 500 and 1,000 PSI fixed flow, as well as 500 and 1000 PSI variable flow options. This system breaks through the heat-generated vapor barrier at the cutting tool and workpiece that can cause surface deformities and damage tooling. FlexForce gets coolant directly to the cutting zone, improving lubrication, heat dissipation, speeds and feeds, and chip control. Additionally, FlexForce seamlessly integrates with existing coolant systems.
Intelligent fail-safes and pressure regulation greatly reduce or eliminate system damage. Multiple electronic sensors monitor critical levels provide lights out operation. Bag filter full sensors and light indication, coolant reservoir level monitors, and overflow sensors all help protect the system and the machine tool. FlexForce has a maintenance friendly design for safe and efficient operation and is a great addition to any filtration system.