Magnetic Conveyor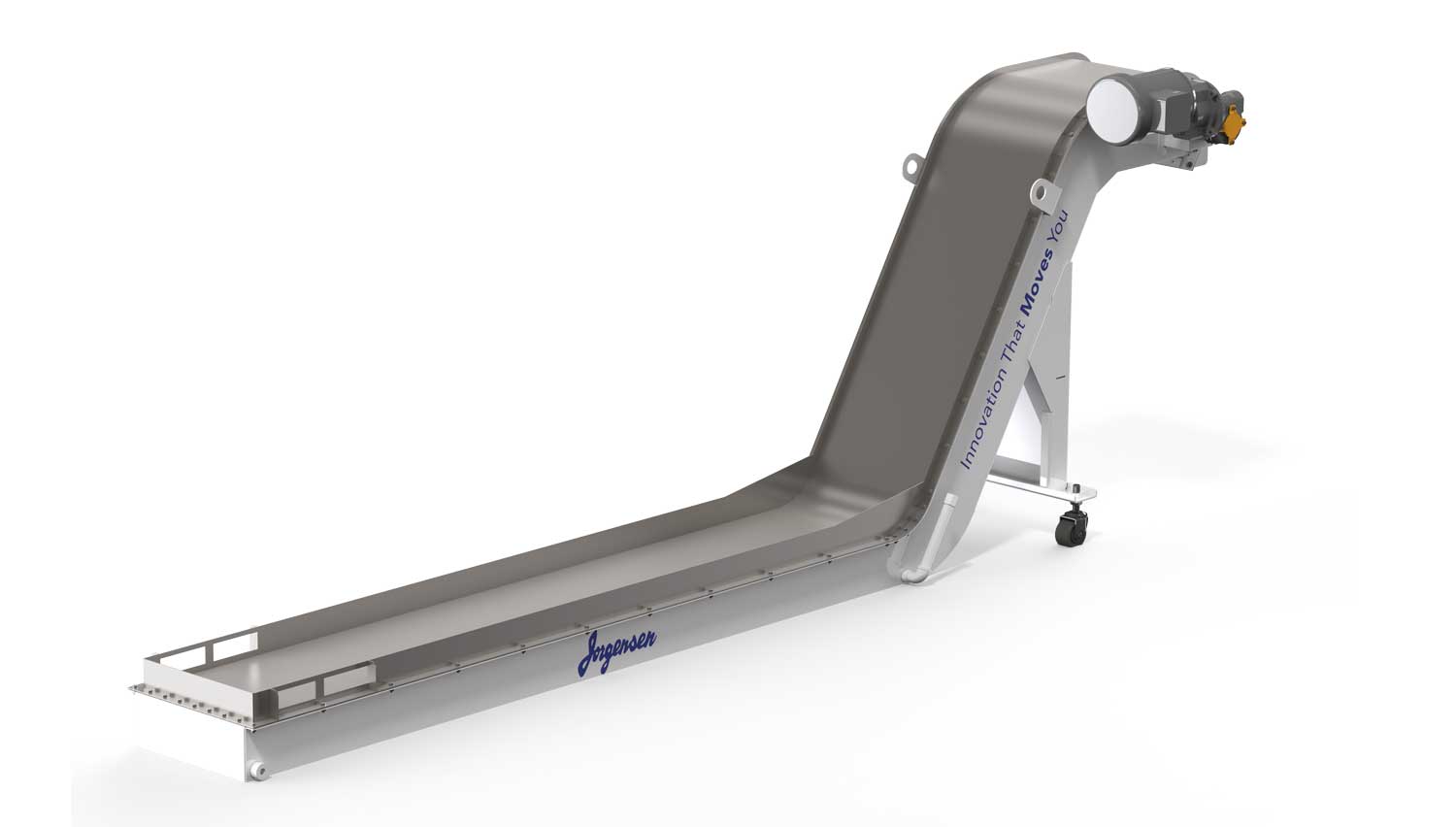 Magnetic Conveyors for Ferrous Materials
Magnetic belt chip conveyors offer a low maintenance solution for moving ferrous materials such as small chips, fines, small parts and stamping slugs.
All magnetic conveyors are made with submersible water-tight construction that is totally enclosed. Magnets located under a stainless-steel slider plate attract iron material and particles, then carry them up the incline. No moving external parts makes magnetic conveyors a safe, maintenance friendly option.
Jorgensen offers special designs for difficult wet fines applications. They are effective in heavy oil and grease applications. Rare earth magnets provide maximum strength for high volume applications. Jorgensen custom fabrication includes conveyor configuration, leg length, incline angle, chain design and width, drive system components, optional safety equipment and coolant reservoirs.