Flex G Series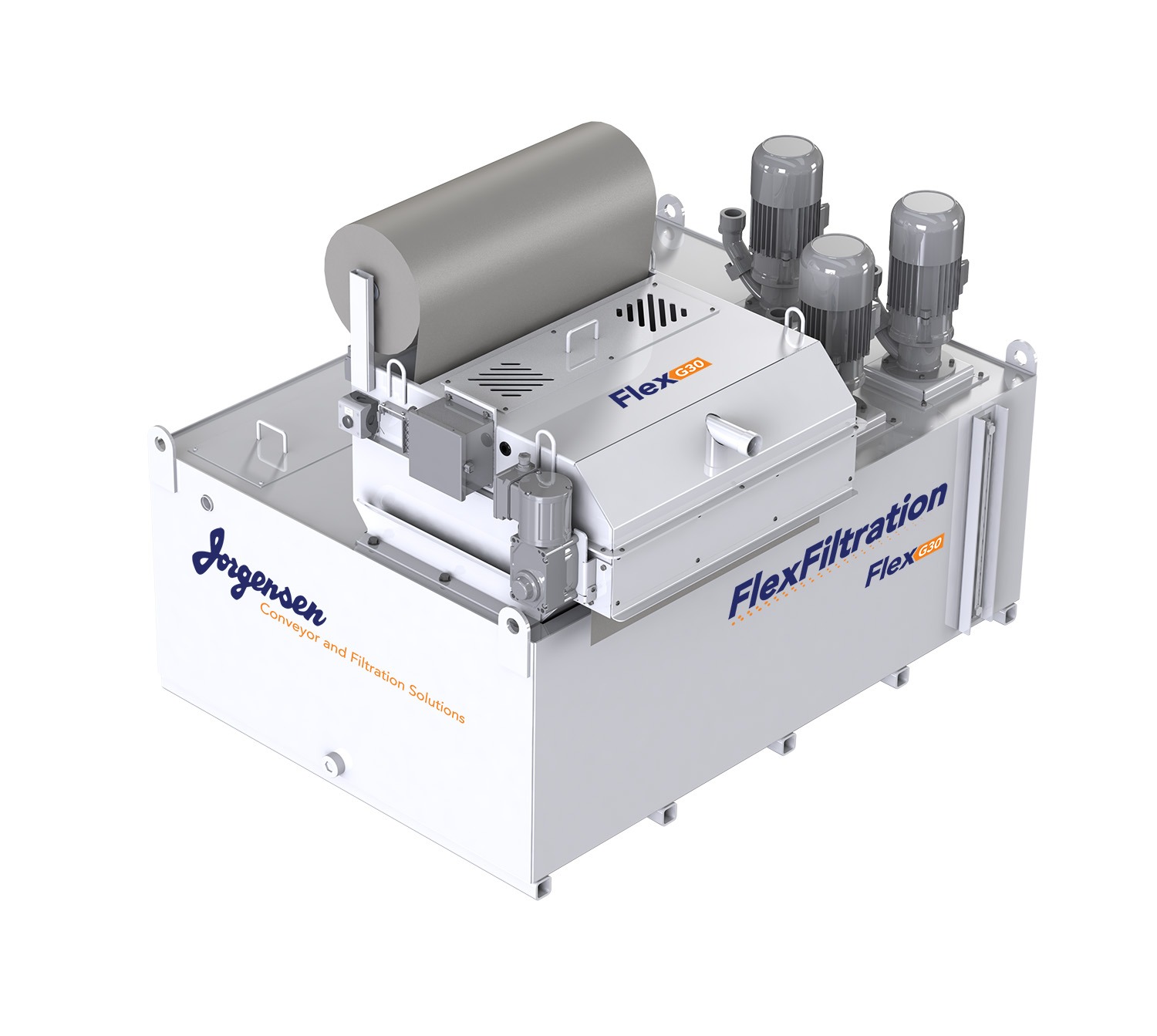 Modular Gravity Media Filtration Systems
The Flex G line of FlexFiltration features gravity media as the primary filtration method. This cost-effective system composed of pre-engineered modules ensures fast, easy, and flexible filtration configurations. A variety of options make this system configurable for practically any application. It efficiently removes fine chips and grinding sludge to achieve coolant clarity down to 10 microns. Features such as low media detection, no media alarm, and auto media advance ensure easy maintenance.
Multiple disposable media options handle either water-based or oil-based coolant. Gravity media filtration systems are especially well suited for challenging applications involving materials ranging from cast iron, steel and aluminum to composites and plastics.
Flex G comes in 3 standard sizes. Choose 30, 60, or 90 GPM based on volume and components required. Other sizes or low-profile can also be designed upon request.
Pictured Above: Flex G30