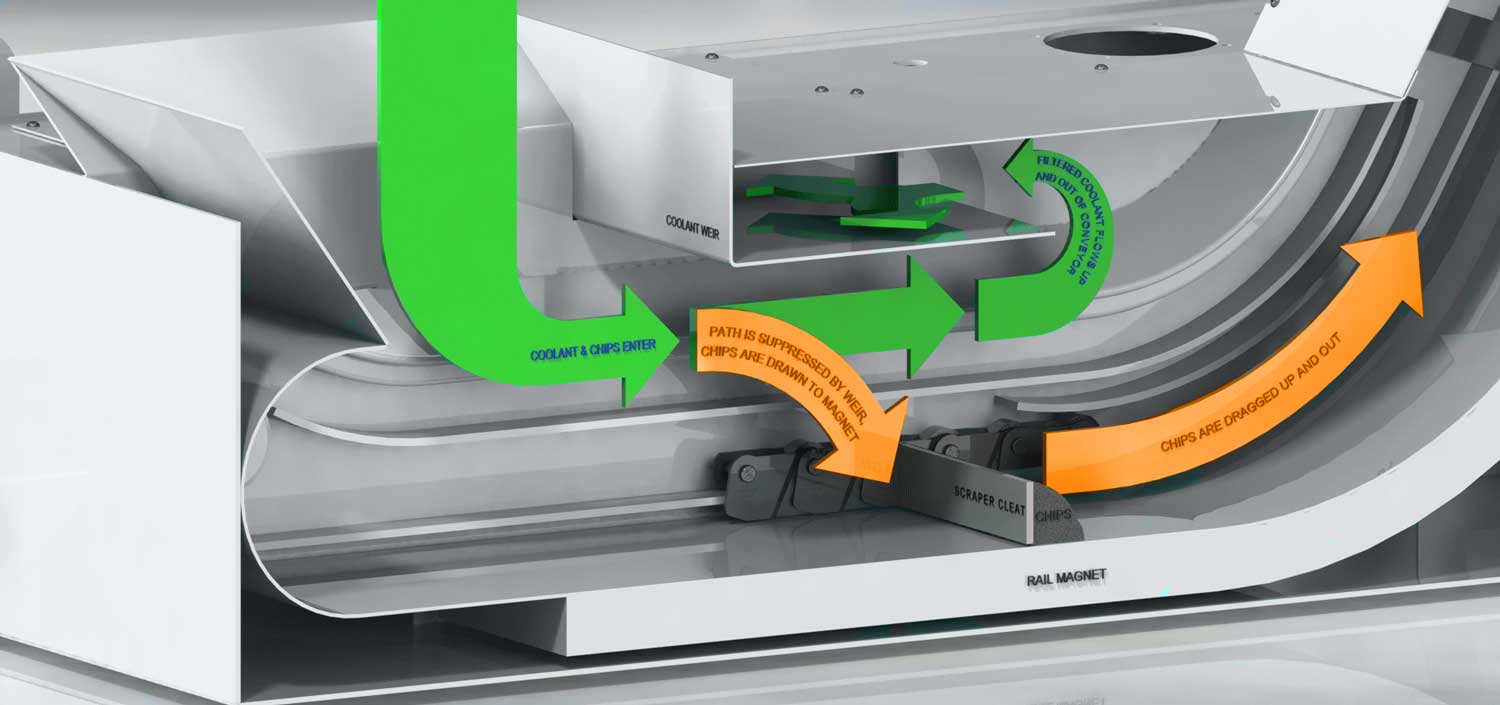 June 9, 2020 3:15 pm
Jorgensen's highly cost-effective Mag-Drag® Conveyor design uses a full rail magnet, located underneath the chip conveyor's load and lower curve sections to remove broken or fine cast iron or steel chips that are difficult to remove from coolant in metal cutting applications.
The Benefits:
Reduced build-up of fine chips in clean tank results in less downtime for cleaning.
Cleaner coolant improves machining accuracy and prolongs tool life.
Cleaner coolant reduces the costs of coolant replacement and disposal.
Reduced plugging of through-the-tool or through-the-spindle passageways reduces the possibility of tool breakage, workpiece damage, and unscheduled machine downtime.
Watch how it works!
Categorised in: Case Stories, Promotions