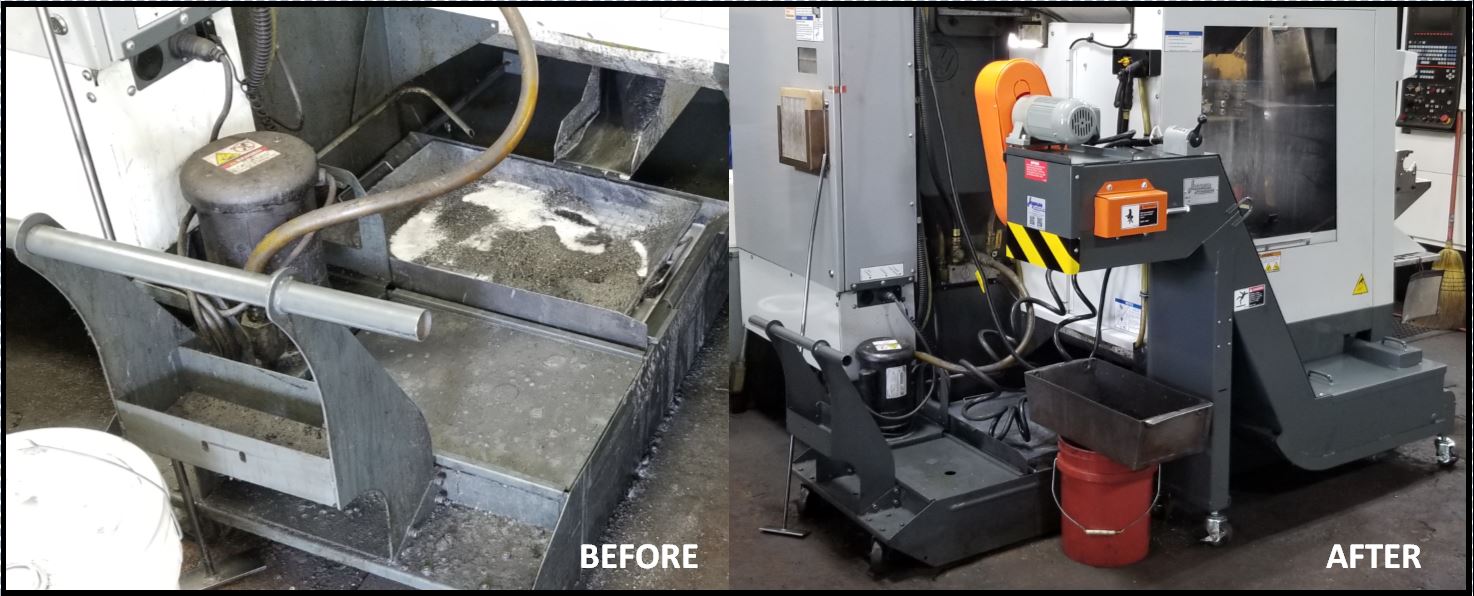 February 5, 2020 7:39 pm
A manufacturer machining grey cast iron and ductile parts used in the construction industry was complaining that their coolant tank was filling up with chips and sludge.  Due to this, they frequently needed to shut down their machine to clean their tank and turn over their coolant.  To add to the frustration, when the cast iron chips sat over the weekend, they rusted and plugged the discharge section of the existing auger conveyor.
The Jorgensen Representative went to their facility 3 times to review and measure for the application.
Jorgensen designed a Mag-Drag® Conveyor for the application. The externally mounted conveyor is fed by the auger conveyor and designed to run parallel to the aisle, saving needed floor space.  This solution also involved a modification of the existing auger conveyor for proper interface to the new Mag-Drag® Conveyor.
Now, the customer is running the machine steadily.  The coolant is still clean and the tank has not needed to be cleaned since installation.  One of the benefits of the Mag-Drag® is that coolant carryout is reduced by the slow-moving belt speed.  They are considering placing 2 more orders for Mag-Drag® Conveyors in 2020.
This is a great example of how creative Jorgensen can be in engineering a retrofit solution to enhance customer productivity in existing problem conditions.
Watch the Mag-Drag® in action!
Categorised in: Case Stories