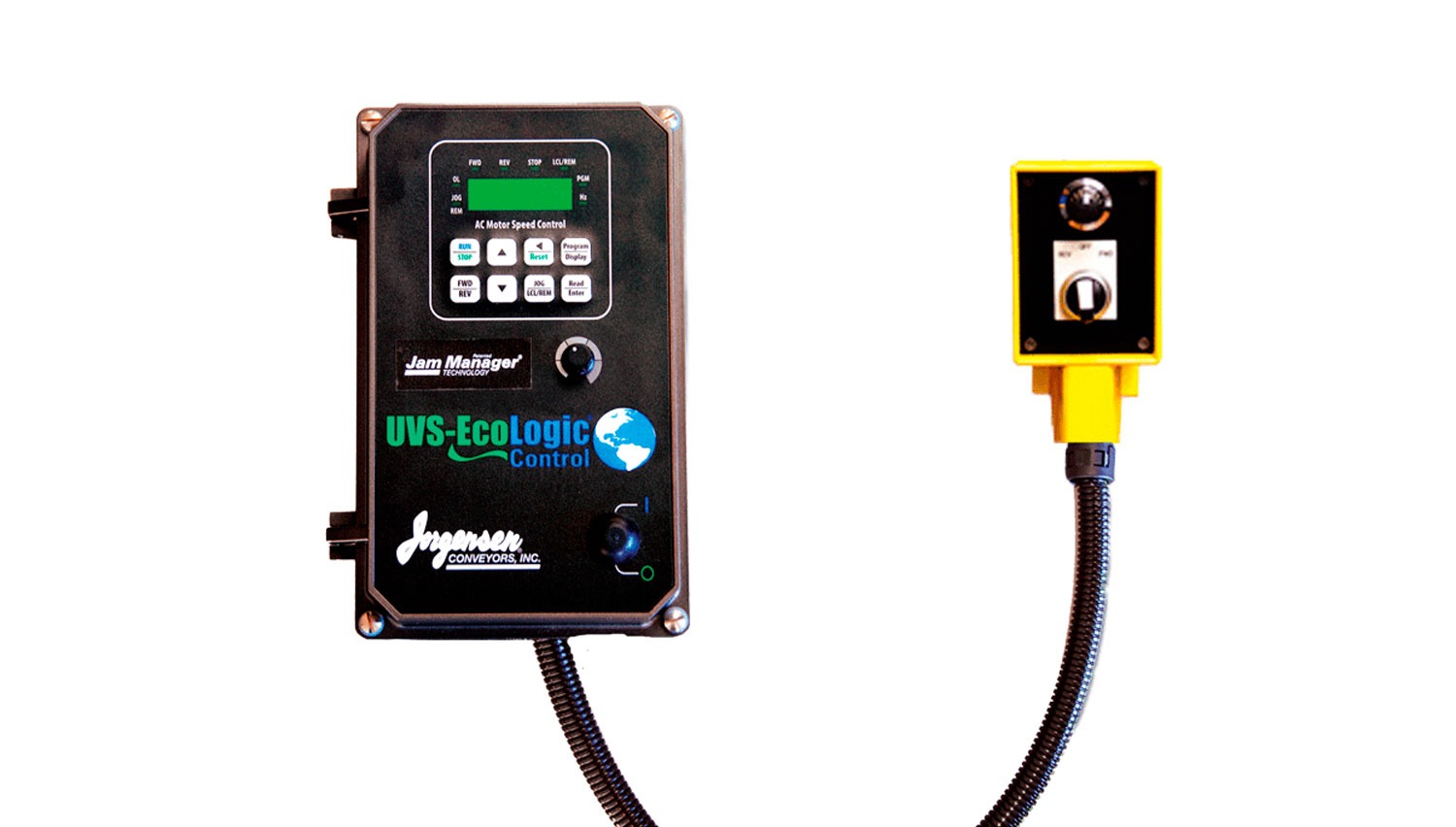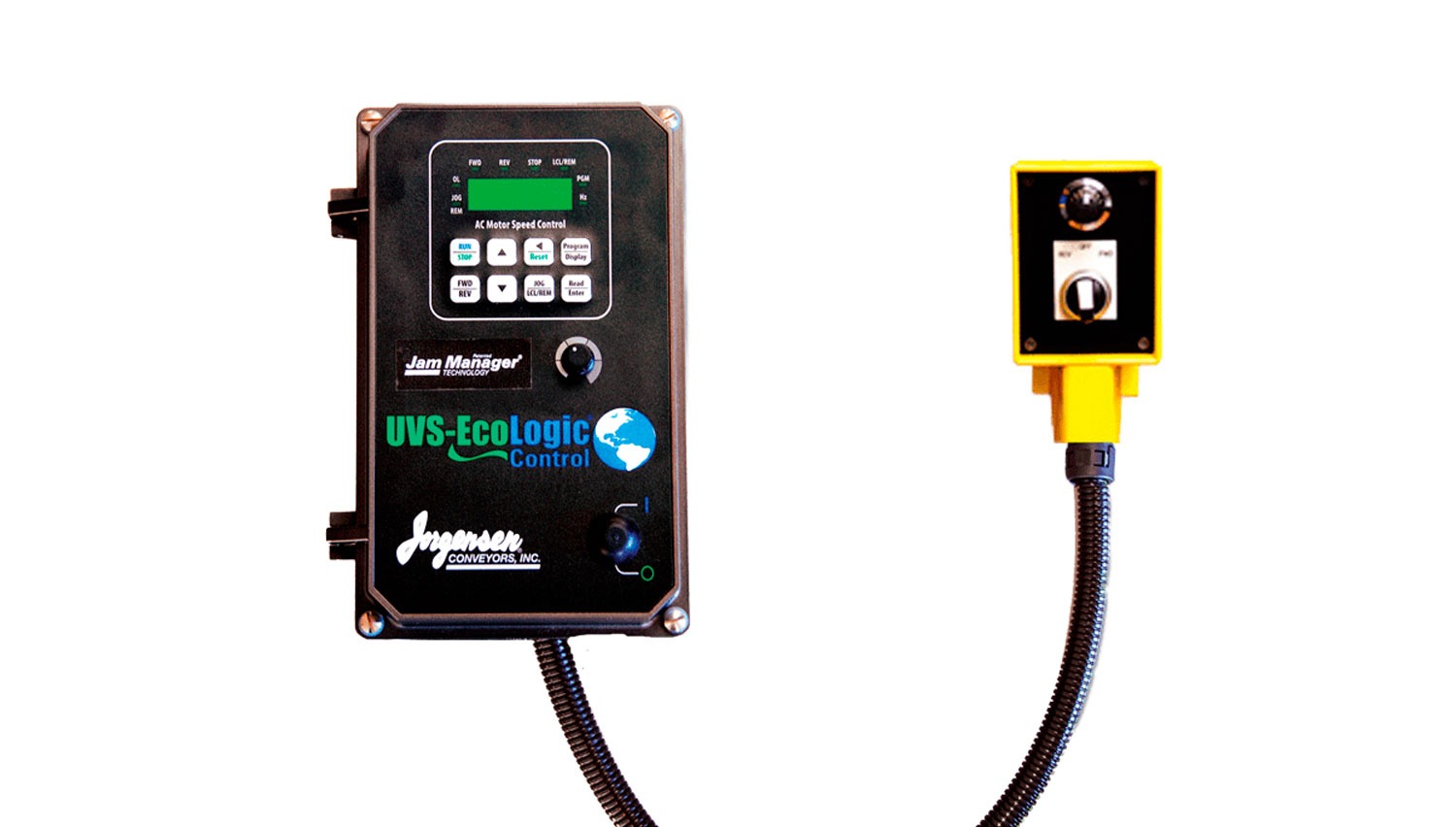 May 15, 2020 6:34 pm
Jorgensen Conveyors CARES about manufacturing in the U.S. and is doing our best to help businesses in the time of crisis and assist our customers in maintaining your equipment.  A temporary slowdown in the business cycle is a great time to maintain or upgrade your chip conveyor control and filtration solutions control.
Control your conveyor with UVS EcoLogic® Control!
Jorgensen's UVS EcoLogic® Control is "The Ultimate" in conveyor control.  It's an all-in-one conveyor control providing speed change, direction change, motor protection, external I/O & the patented Jam Manager® programming from a single unit.  The UVS EcoLogic® Control is customizable and provides endless configurable options to satisfy any conveyor controller needs.
Minimize Coolant Carryout and Extend Conveyor Service Life
Save Energy and Reduce Wear
Convenient Control Location Simplifies Regular Tasks
Total Flexibility of Power Source Selection
Machine Tool Interface
NEMA – 4X/IP-65 Aluminium Die-Cast Enclosure
Eliminate Conveyor Jams with Patented Jam Manager® Technology
Categorised in: Promotions