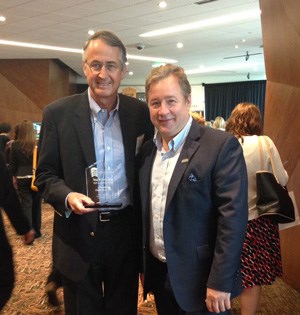 March 15, 2018 8:14 pm
For the second time, Jorgensen Conveyors was named a Top Workplace by the Milwaukee Journal Sentinel. This award recognizes the company as one of the best places to work in the Southeast Wisconsin area. The Top Workplaces are determined solely on employee feedback gathered from an extensive employee survey, conducted by Philadelphia-based employment survey specialist Workplace Dynamics. More than 1,327 companies were invited to participate.
"We are very pleased to receive this award again," said Chuck D'Amico, co-principal, "our team-oriented culture has allowed us to attract and retain excellent people.
It is rewarding to hear that our employees are thriving in their environment and view Jorgensen as a great place to work."
Employees respond to statements about their workplace that have a high correlation with how they feel about the place they work and satisfaction with their job. The survey ranks factors such as company leadership, growth potential, career development, competitive compensation, family friendly policies and more.
When looking at factors that affect workers' satisfaction, the survey shows that feeling a connection to the companies' goals and having confidence in its direction rank at the top.
Jorgensen has been a family owned and operated business and is celebrating 65 years. This year, winners were selected in three categories of employer size. Jorgensen Conveyors was named one of the top small employers (under 150).
Categorised in: Company News