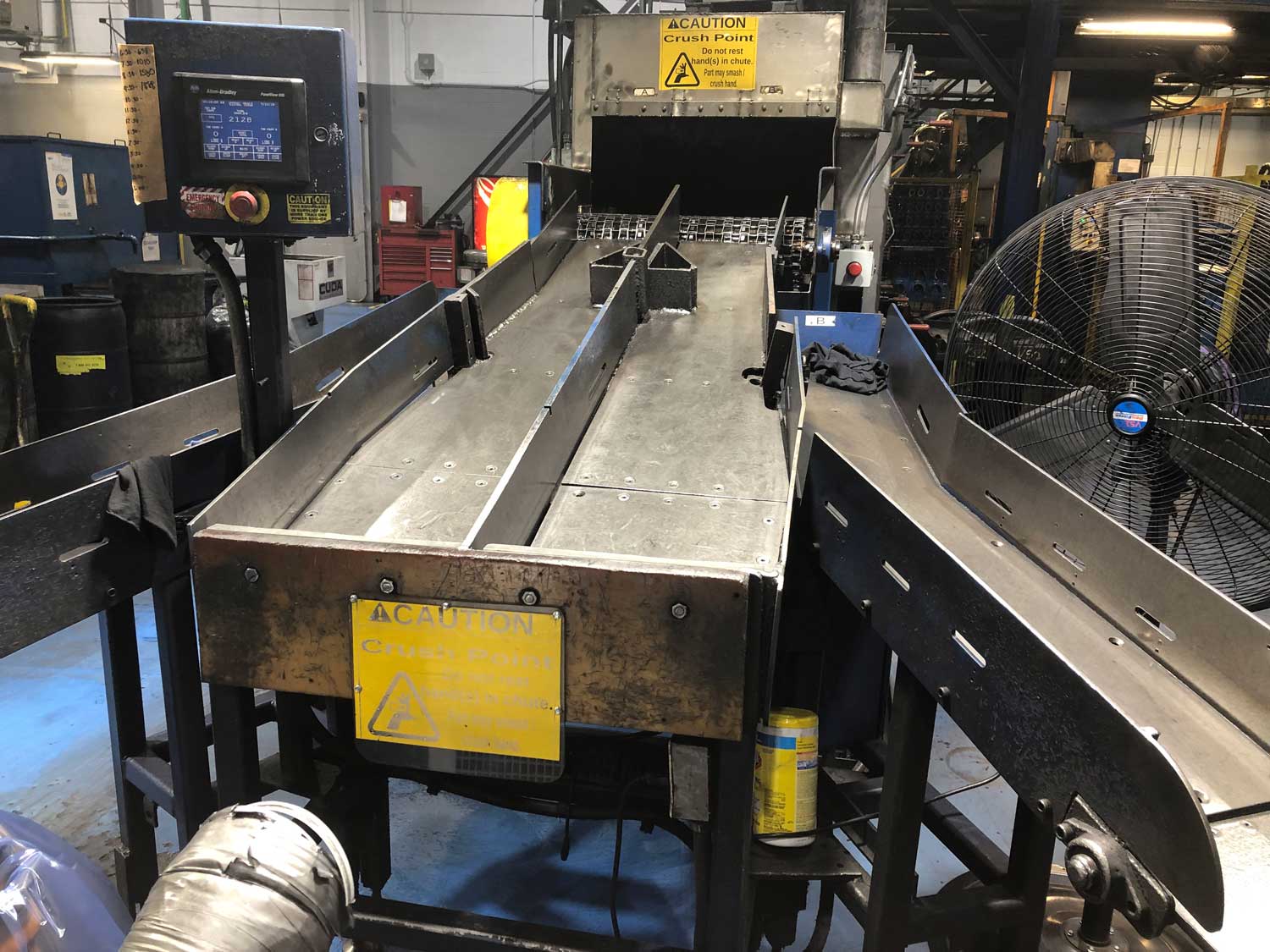 July 20, 2020 2:52 pm
An automotive manufacturer of drive shaft parts was in need of a production process design change and they sought Jorgensen's help.
The manufactured parts would get sprayed and go through an oven on a wire mesh conveyor.  The oven dried the parts and cooled them down.
The parts then transitioned down a shoot at an extremely fast rate.  This condition presented a significant safety hazard that the customer felt needed to be addressed.
Jorgensen's engineers designed a custom sized hinged steel belt conveyor which included sightline sensors and special dividers. The 28.38″ wide casing x 45″ overall length horizontal conveyor, mounted 36″ above floor level on a support structure.
This new hinged steel belt conveyor drastically slows down the transition process and can handle steel parts weighing 4 to 8 pounds each at 900 parts per hour.
Categorised in: Case Stories