EcoFilter®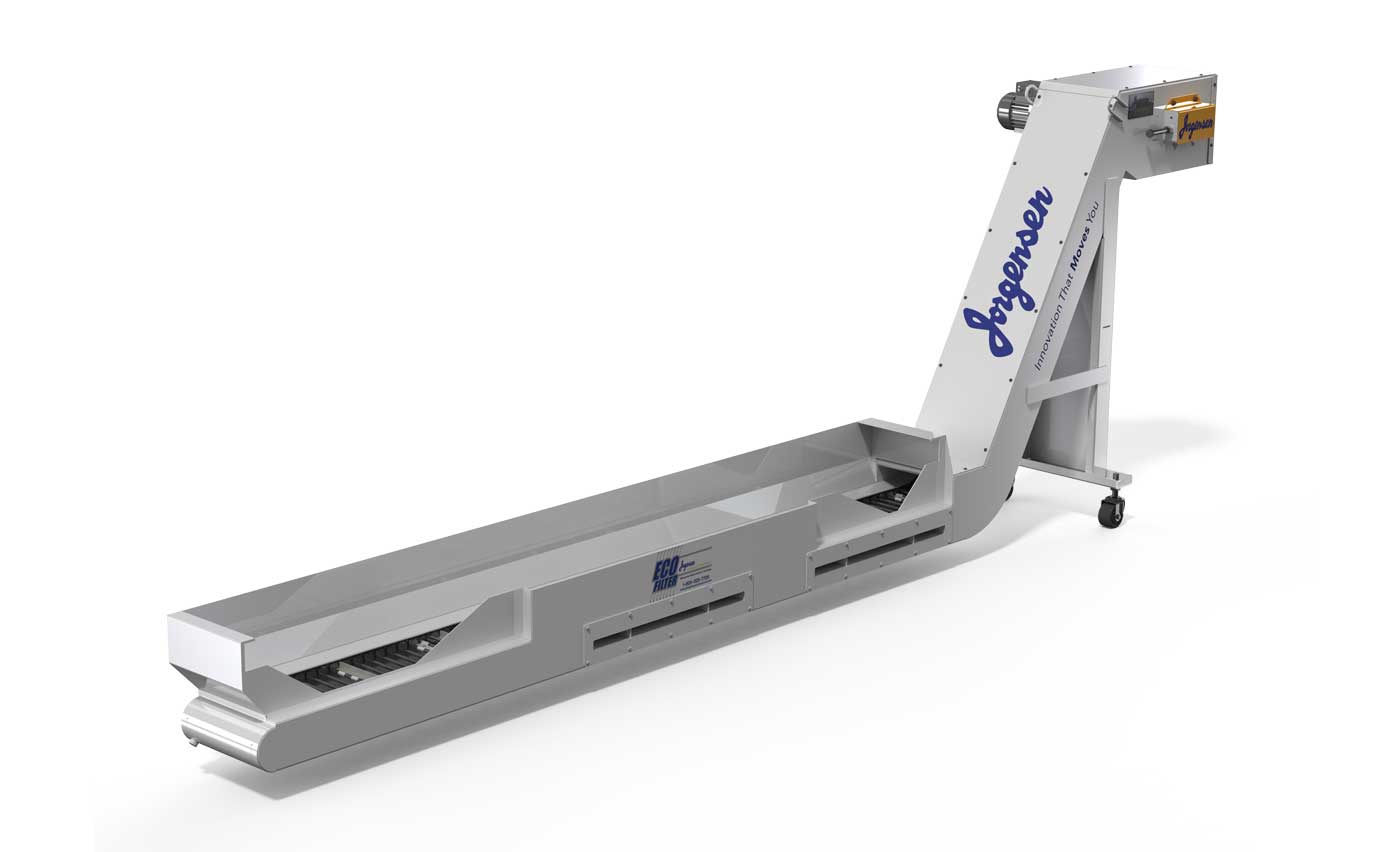 EcoFilter® Conveyor and Filtration System
An innovative two stage chip removal and coolant filtration design makes EcoFilter® the first competitively priced conveyor and filtration system for all levels of machine tools.
EcoFilter® is a flexible, cost effective, self-cleaning conveyor and chip filtration system for turning and machining centers. It easily fits existing small to midsize machining center and lathe envelopes. Jorgensen's "EcoFilter®-Ready" conveyors can convert to EcoFilter® with simple field retrofit kit.
The patent pending self-cleaning system for separated fine chip removal means more machine uptime productivity. The EcoFilter® can provide efficient filtration of fine chips to 50-micron nominal, resulting in improved part finish and accuracy. Also, less chip migration to clean coolant supply tank means less machine downtime to clean the tank.
This self-cleaning system is low maintenence with no consumables needed. Filter cells are easily removable for periodic preventive maintenance.