EcoFilter®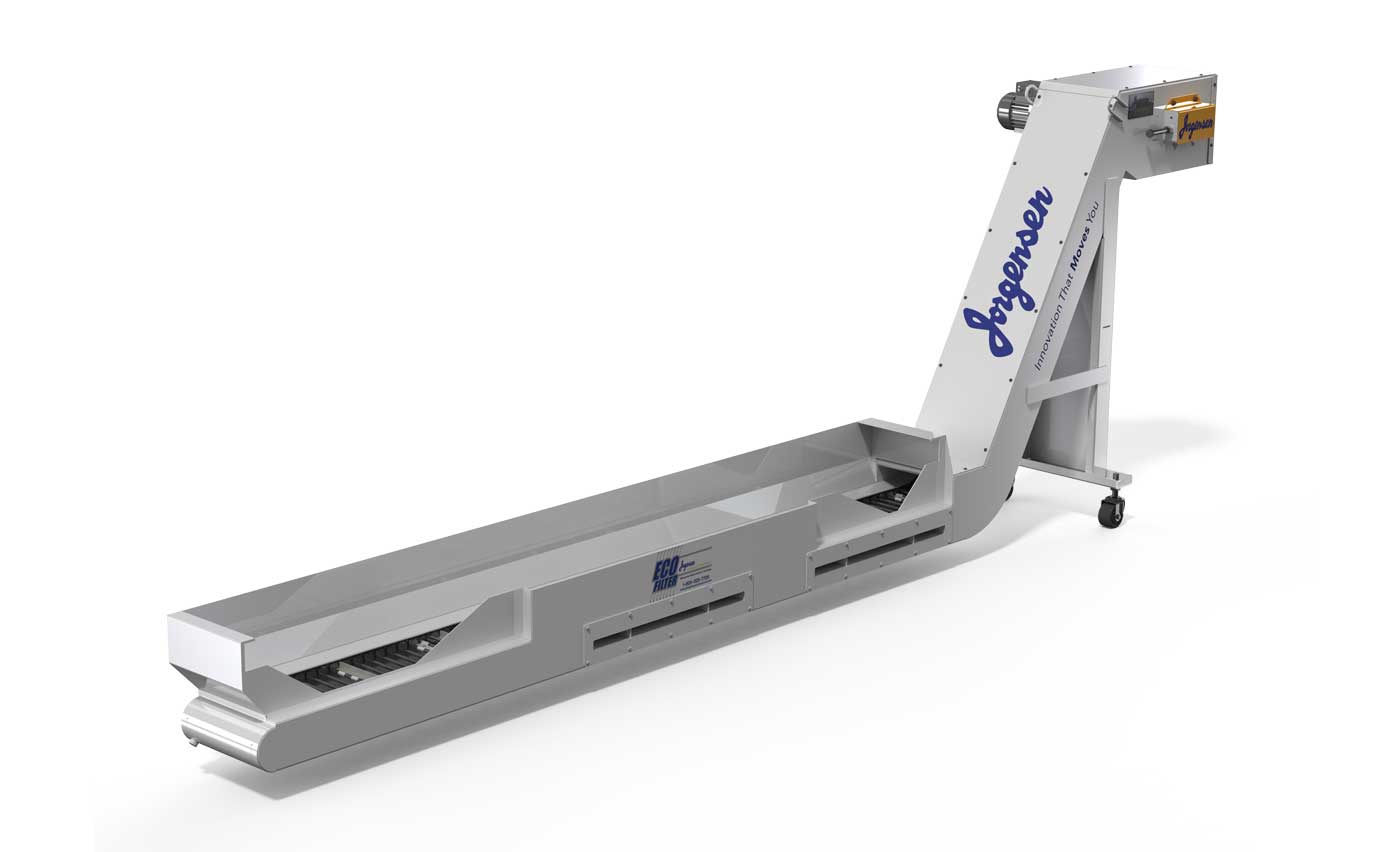 The Ultimate Filtration Solution for Machining Centers
EcoFilter® revolutionizes machining processes, elevating part finish and precision with its cutting-edge filtration capability. Remove fine chips and contaminants from your coolant for superior machining performance.
Versatile, Cost-Effective, and Self-Cleaning
Experience unmatched versatility as EcoFilter® effortlessly adapts to any machining center or lathe envelope. Its adjustable filter cell sizing accommodates various coolant flow rates, ensuring a seamless and personalized filtration experience.
Enhance Part Finish and Accuracy
Say goodbye to imperfections and welcome consistent, top-quality results. EcoFilter® filters chips down to 200-microns or 80-microns, significantly improving part finish and machining precision, impressing your customers and driving repeat business.
Seamless Integration and Flexibility
Excel with EcoFilter® standalone or paired with FlexFiltration® systems. Experience seamless integration for boosted efficiency and productivity in machining processes.
Simple and Efficient Operation
Operating EcoFilter® is a breeze. Efficiently remove large chips and stringers with the hinged or scraper belt in the conveyor's load section. Fine chips and coolant flow to the EcoFilter® cell, ensuring clean, filtered coolant for your machining process.
Continuous Self-Cleaning System
Worried about maintenance? EcoFilter® has you covered with built-in brushes continuously wiping fine chips from the filtration cell, ensuring uninterrupted coolant flow and maximized productivity.
Upgrade Your Conveyor Effortlessly
Transform your Jorgensen Eco-ready standard hinged steel belt conveyor into an EcoFilter® system seamlessly. Our simple field retrofit kit takes just four hours, saving you time and effort.
Elevate Your Machining Processes with EcoFilter®
Don't settle for less in your machining processes. Elevate performance, enhance part finish, and boost accuracy with EcoFilter® – the ultimate filtration solution. Join countless satisfied customers experiencing the transformative power of EcoFilter® in their operations.
Order EcoFilter® now to experience machining excellence like never before. Your success is our priority, and we can't wait to see the positive impact EcoFilter® will have on your business. Contact us today!