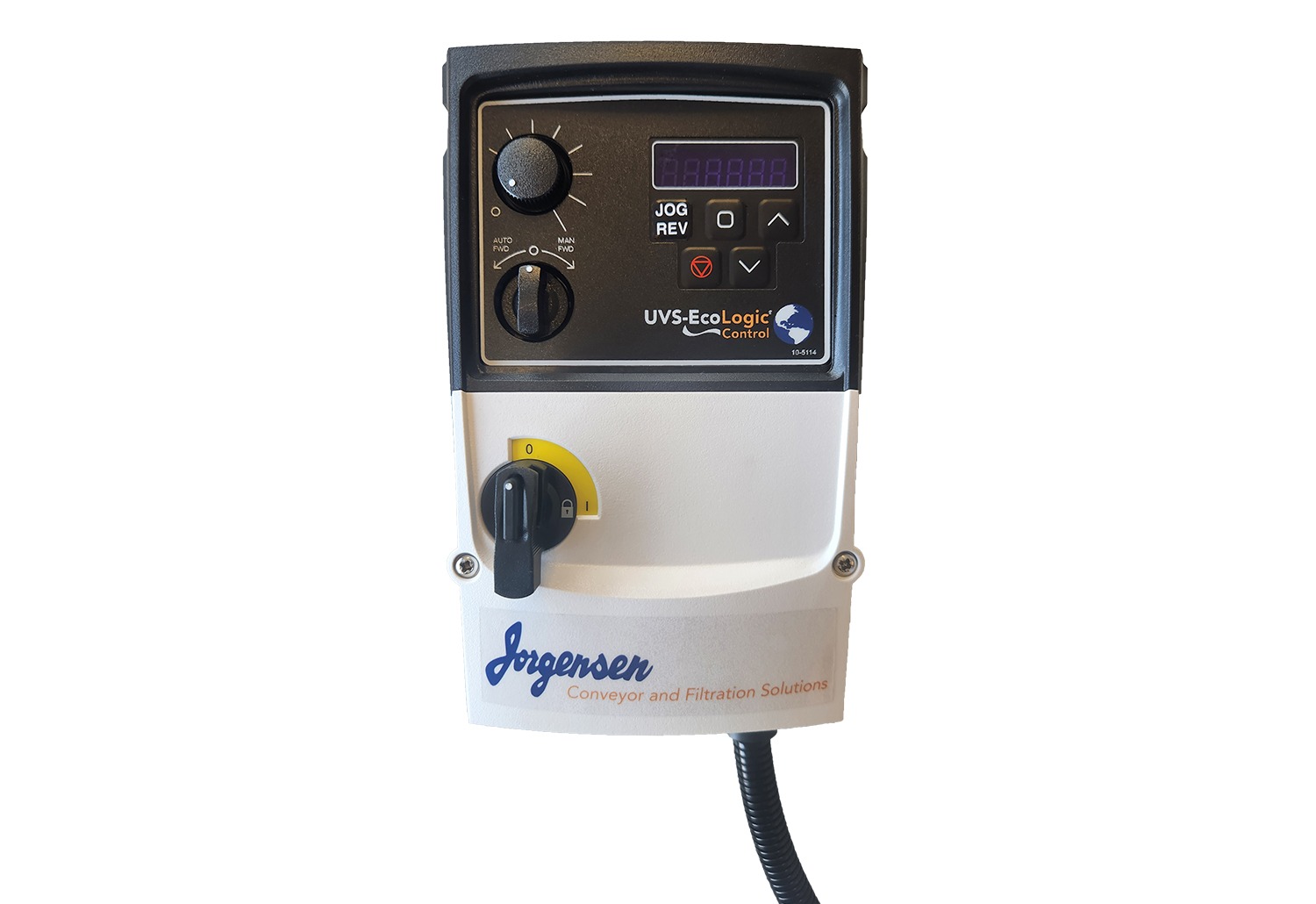 March 27, 2020 2:08 pm
A manufacturer of large rocket and jet engine parts have been running a Jorgensen 2.5″ Pitch Conveyor since 2015.  Since the time it was installed, they have dramatically increased production and it is currently undersized for the volume of aluminum chips and stringers being produced.  They were overloading it and running it non-stop.  They were frustrated as their maintenance crew were needing to un-jam the conveyor constantly.  They were also dealing with a huge safety hazard as they were hand shoveling the chips onto the conveyor.
They asked Jorgensen to come up with a conveyor solution that could handle the large volume of chips and also fit into the existing pit in the floor.
The Jorgensen Engineering team tested a chip sample and determined that a MunchMan® Conveyor would handle this volume and type of chips.  It was also determined they needed a UVS EcoLogic® Control with Jam Manager®.
The UVS Ecologic® Control features the patented Jam Manager® conveyor control process whereby at a predetermined electrical current threshold, the conveyor automatically stops and reverses the belt direction for a pre-programmed duration to clear a minor jam automatically!  The control also offers other operating features such as belt speed adjustment for reduced coolant carryout and conveyor wear.
Categorised in: Case Stories