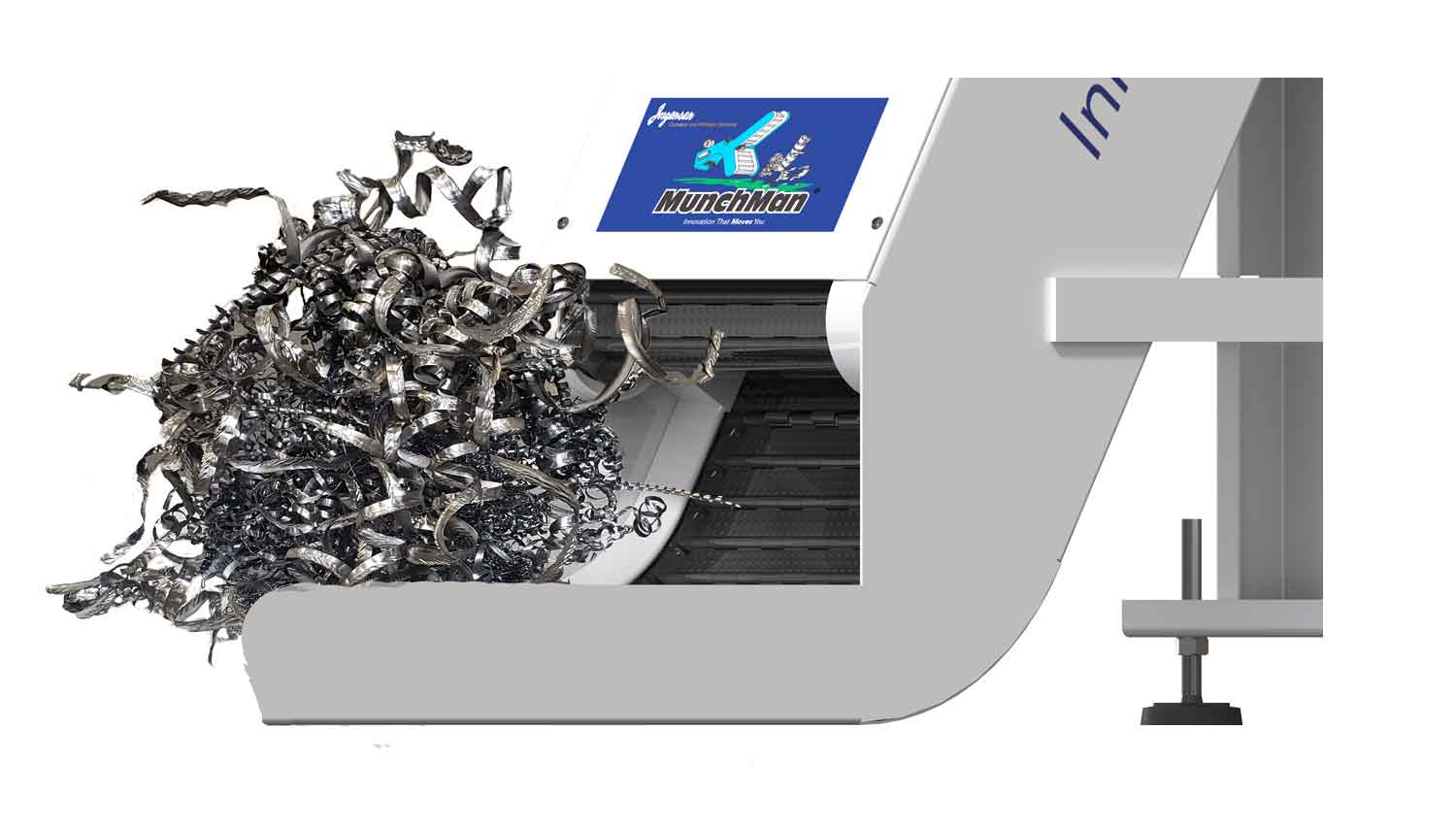 May 1, 2020 4:28 pm
Jorgensen Conveyors CARES about manufacturing in the U.S. and is doing our best to help local businesses in this time of crisis!   A temporary slowdown in the business cycle is a great time to maintain or upgrade your chip conveyor and coolant filtration solutions – especially if your business remains open as an essential business.
Are you tired of birds' nests or stringers bringing production time to a halt?  Large birds' nests can cause bulging cover plates, frequent conveyor jamming, damage to equipment, and possible safety risks.  Jorgensen's MunchMan® II Conveyor is the solution to these issues.
The MunchMan® Twin Belt Conveyor, with a unique dual belt, tackles the heaviest chip loads, long and stringy chips and balls of chips better than traditional hinged steel belt conveyors.  These conveyors are ideally suited to oil & energy, automotive, aerospace, and other high production, high metal removal rate applications, where stringy and balls of chips can be typical.
Don't take our word for it, watch the MunchMan® II Conveyor in action!
Categorised in: Promotions